CHURCH SERVICES

Every Sunday Liturgy commences at 10:00am
First Saturday of each month 6:00pm Vespers in English followed by a short lecture in the School Hall
If you are celebrating Slava please contact Fr Sasa to make arrangements.
Please refer to Church Calendar 2023
Blessing of homes and Slava contact Fr Sasha for details.
Information If you need help click on the Information Tab Information
Photo of our Church Interior Photo by Liz Ham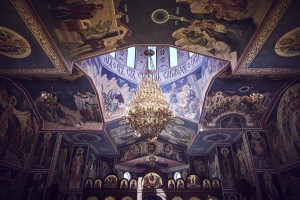 DRONE FOOTAGE video on YouTube
Special thanks to Brendan Abbott from IMPACT AERIALS, who filmed and designed a short video clip on our Church. Also, technical assistance by Jeffrey Wang and Simeon Lukich. Great job Brendan! If you need Drone footage for your next video project please contact Brendan at IMPACT AERIALS 0400 286886.
ARCHIVE Sermons and Lectures
Bible Studies – In an effort to improve our spiritual growth we include weekly sermons from Sunday Liturgy. Please read and pass on to others. Sermons are in English and Serbian.
St Sava – A Nobleman in Christ

32nd week after Pentecost Sermon 32
Sunday after Theophany
Prior to Theophany
28th week after Pentecost Sermon 28
27th week after Pentecost Sermon 27
26th week after Pentecost