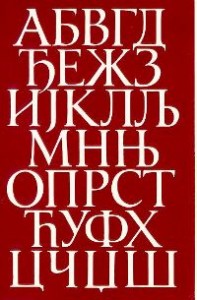 Scripture Classes
Fr Sasa conducts scripture lessons on Monday evenings (for those aged 15 and over) and two classes on Friday evenings (aged 5 to 14).
Serbian Language Classes
The Parish conducts two Serbian language classes for children aged 5 to 16.
Serbian Folk Dancing
Four groups split according to age and ability rehearse on Mondays (aged 15 and over) and Fridays (aged 5 to 14) evenings.
Enrolment Form
An enrollment form for School & Folklore 2018 can be found here soon.
Nosnja/Serbian Costume
Parents and dancers are reminded to strictly adhere to the terms and conditions of costume use which can be found Use of Nosnje
For further details contact
George Dumic 0412 007 965
Watch videos of our groups on "SVSAVA YouTube Channel"